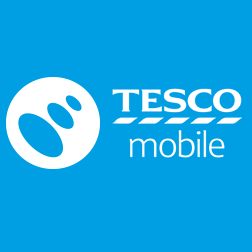 Unlock Tesco Mobile Phone for any sim
Unlock your phone from Tesco Mobile to use any sim card from any network, with an unlock code from our online unlocking service. With a 100% success rate, we guarantee to unlock your phone from Tesco Mobile quickly, easily, and legally.
Unlock your phone permanently from Tesco Mobile today for a great price.
24hr unlock delivery
Instant unlocking for many phones on the Tesco Mobile network.
International unlocks
Your phone will work on any network around the world as well as Tesco Mobile.
Your phone is safe
You keep your device throughout the entire unlocking process. Your warranty is unaffected.
Legal, safe and guaranteed Tesco Mobile phone Unlocks in 3 simple steps using DirectUnlocks
Quickly and easily unlock your phone remotely without voiding your warranty:

Provide your device details
Choose the network of the phone you wish to unlock and supply the IMEI number. We'll autodetect the model for you.
We process your unlock
Once payment is received, we process your unlock remotely. We check your order and make sure you have selected the right network and fix it automatically if you made a mistake. You can track your order progress using the tracking page. Samsung and other manufacturer codes typically take 6 hours, iPhone unlocks take 24 hours.
Phone is ready
Your device is unlocked reliably, legally and permanently and confirmation of this is sent to you via Email and SMS. Apple devices are unlocked over-the-air, and other devices are unlocked via a code. If at anytime you need help or have questions our staff are available 24/7.
Tesco Mobile is a mobile virtual network operator (MVNO) operating in the UK, Ireland, Slovakia and the Czech Republic. It is operated by Tesco, the British retailer, and piggybacks off the network O2. In Ireland, it piggybacks off Three. It was established in 2003 as a low-cost, pre-paid mobile network online and within Tesco stores. In January 2014, the network started supporting the 4G network for its pay monthly and sim only customers. In December 2006, Tesco Ireland announced that it would enter into a joint venture with O2 Ireland to offer mobile telecommunications services. The service, which was Ireland's second MVNO used the O2 network but operates separately. It has been allocated the area code 089. As with Tesco's mobile service of the United Kingdom, it is branded Tesco Mobile. The network commenced operation in 2007. Tesco Mobile had 375,000 customers in Ireland as of August 2017. In March 2015, after it was announced that Three had purchased O2's Irish operations, it was announced that the O2 Ireland network would close and that the O2 website, shops and network would merge into Three Ireland. As a result, Tesco Mobile Ireland moved from the O2 network to the Three network. Since August 2018, Tesco Mobile customers can access Three masts, which means that they can now avail of 4G as well as increased 3G coverage. In May 2013, Tesco Stores ČR a.s. announced that it would enter into a joint venture with Telefónica Czech Republic to offer mobile telecommunications services. The service uses the O2 network.
Why unlocking your phone from Tesco Mobile is a great idea:
Avoid expensive roaming charges - Tesco Mobile's Data plans are notoriously expensive when travelling and adding roaming plans, especially in this data-hungry, Instagram era!
Rather than adding a temporary package to your account, having an unlocked phone means that you can buy a prepaid SIM card or localized SIM card from a local shop at a better rate, allowing you to use your phone abroad just like at home.
Selling your phone for more money - If you come to sell your phone, an unlocked version will be worth a lot more money.
Switching Service Providers - Network providers often compete with one another, trying to one-up each other with new features, cheaper costs, and of course making contracts easier to get out of. For networks that still offer contracts, their phones are discounted and subsidised through the plan, which means they come locked.
Using DirectUnlocks you can avoid expensive termination costs and unlock your phone for a relatively low price.
With DirectUnlocks: Your phone warranty remains valid
The official method approved by Apple and the network carriers themselves.
The quickest, cheapest and most secure way to unlock your phone with a money-back guarantee.
Unlock your phone from the comfort of your own home.
You can use your phone during the unlocking process without restrictions.
No instructions needed - once the phone is unlocked we'll tell you via SMS and email, then you can simply pop another sim card in.
Permanent and 100% legal.
Frequently Asked Questions
DirectUnlocks is one of the quickest providers of worldwide and cheap unlocks for the Tesco Mobile network. We usually unlock an phone on Tesco Mobile instantly, sometimes this can be a little bit longer depending on a few factors. We offer a live tracking service to keep you up to date on progress.
Never. We unlock your phone on Tesco Mobile 'over the air' using 3G/4G or WiFi our method is completely remote. Your phone is secure during the whole process and there will be no interruptions to your Tesco Mobile service. Tracking is available throughout the unlock process.
Unlocking with IMEI is the official and safest method to unlock your phone from Tesco Mobile and is done remotely from the comfort of your own home. A software unlock is another solution, but will usually invalidate your warranty, you'll have to download some complicated software, and then you won't be able to update your phone.
Unlocking with us is super quick, just provide your 15 digit IMEI (Dial *#06# on your locked device) and network/carrier, our system will automatically process your device by remotely identifying it and requesting an official phone device unlock from Tesco Mobile.
Absolutely, even if your phone is under contract with a network provider. There may be an additional price to pay if the phone is brand new and you've only owned it for a very short time.
Excellent 4.7 / 5
DirectUnlocks is rated 4.7 out of 5 based on 2528 reviews
Very effortless on my part to get through the steps
Miss Margret L
Yes. I have used you before for an older iPhone5, and was really pleased. Thanks!
Great customer service, Bulk Order
Ms Kathleen O.
I've used a few different companies without success! Direct Unlocks have unlocked 4 of our iPhones, the site easy to use and support team are very helpful.
Excellent service
Mr John Stanford
I was very pleased with the service I received from this company. My S8 was unlocked within a couple of hours and the price was very reasonable.
Popular Devices on Tesco Mobile